If you have forgotten your password in BNI Connect you can reset it in just a few easy steps. Please watch this brief video or follow the visual steps below.
Password Reset Video
Click the PLAY button on the video above to watch the password reset process in action
<OR>
Follow the visual steps below
Step 1 - Click the Forgot Password or Username Link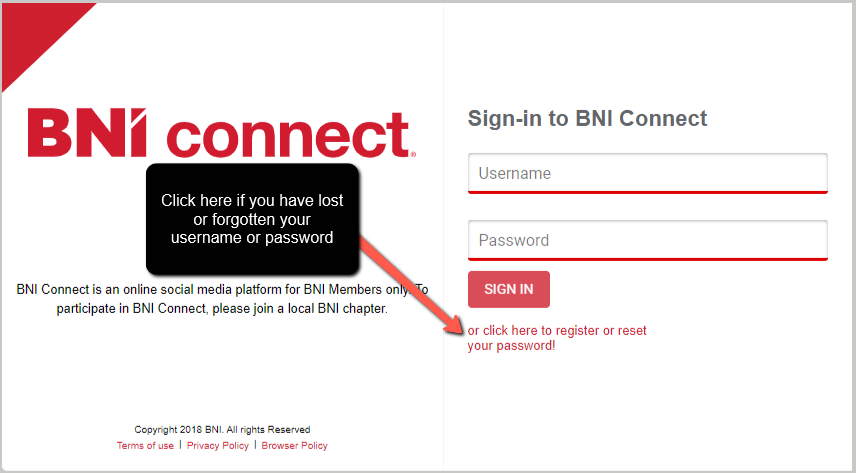 Step 2 - Verify Your Email Address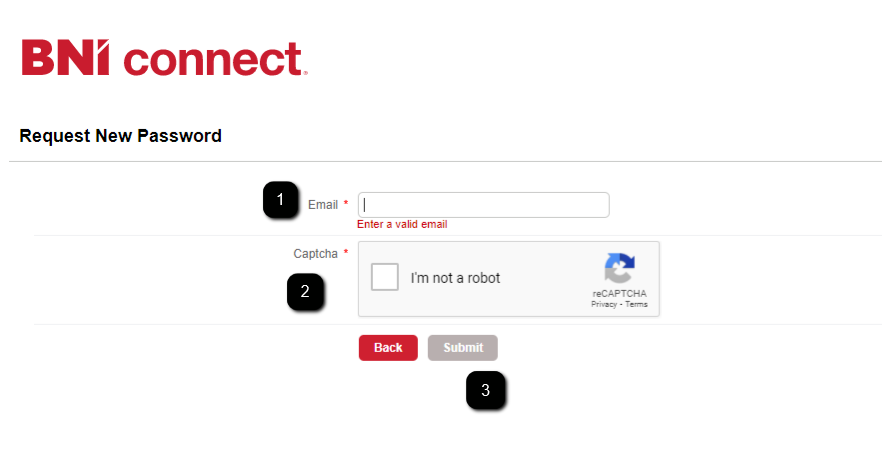 Enter your email address into this field. This must be the same email address that is listed in your BNI Connect profile.
Click to check the reCaptcha "I'm not a robot" box. Select the images that match the prompt. This security measure prevents robots and scripts from using this function.
Click the Submit button to verify your account.
Step 3 - Use the Password Reset Link from your Email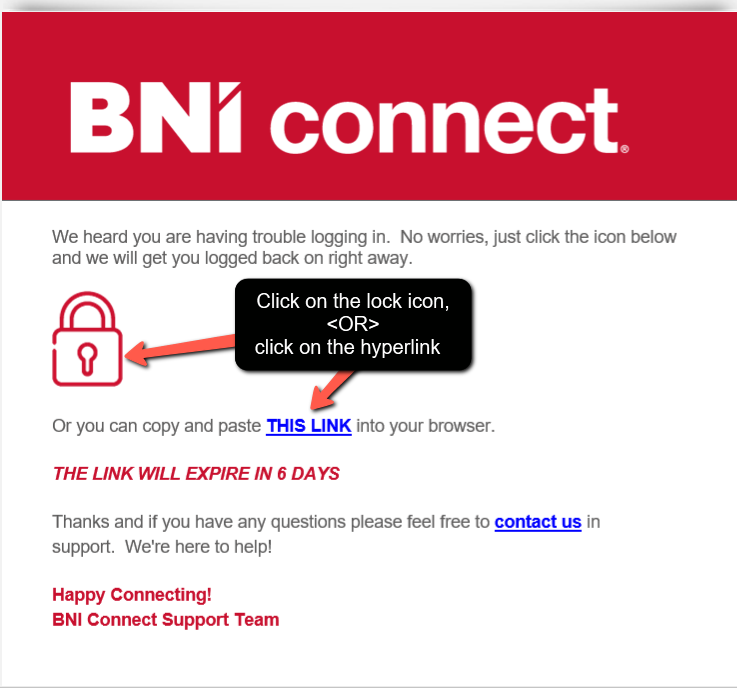 Open the Password Reset email that has been sent to the email address associated with your BNI account.
Click on the lock icon, or click on the THIS LINK hyperlink found in the email. This will open the Reset Password screen.
Step 4 - Create a New Password (and username, if desired)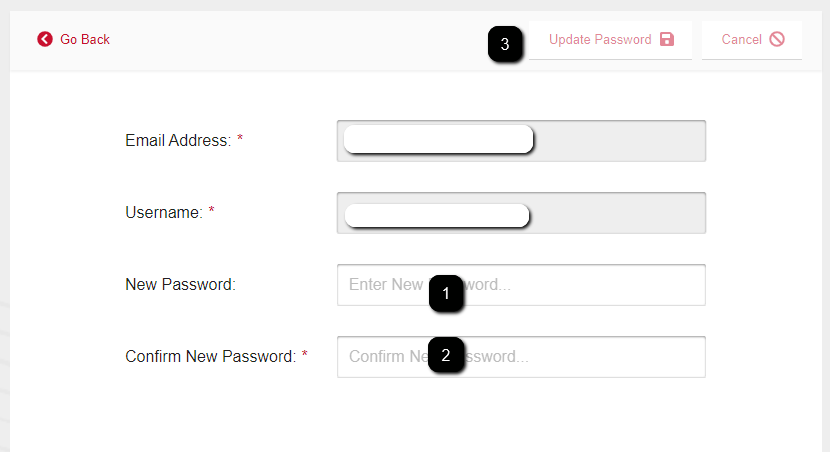 Enter a new password in the first line and confirm the password in the second line.
You may choose a new username if desired at this time, though you are also welcome to keep the existing username or leave it as your email address.
Press the Update Password button to proceed. You will be logged into BNI Connect with the new password you have chosen. This password is permanent until you change it in the future.
Press the Cancel button to cancel this process and be returned to the login page (all details will remain unchanged)
Success! You will be logged directly into BNI Connect with your new password!